It's been increasingly frustrated that my Logitech MX Anywhere 2S stopped working properly on my macOS Catalina. Sometimes it would stop doing certain commands, and a simple switching off and on would work. But lately, even that solution stopped working.
Problem
I'm not using it in an overly-tweaked way, I just have a few simple commands that I'd like to give from my mouse (move screen left/right, app switcher, etc.). But sometimes it would stop doing "move screen left/right" and only solution would be switching the mouse off and then on, until last few days.
I thought it was because the mouse was low on battery, so I charged it, to no avail. Logitech Options software wasn't recognising mouse properly, so I thought, maybe that's where the issue is. Apparently I was right: Because of Catalina's improved privacy settings, Logitech Options wasn't working correctly and failing to recognise the mouse.
Solution
To fix that, you'll need to go to follow these steps:
Open Security and Privacy under System Preferences
Find Input Monitoring and click on it
Click the lock icon to enable editing, if it's greyed out
If "Logi Options Daemon" doesn't show up, click "+"
Search for "Logi Options Daemon", select it, click Open
Make sure you see "Logi Options Daemon" as checked
Restart your Mac
Here's the screen to find the daemon: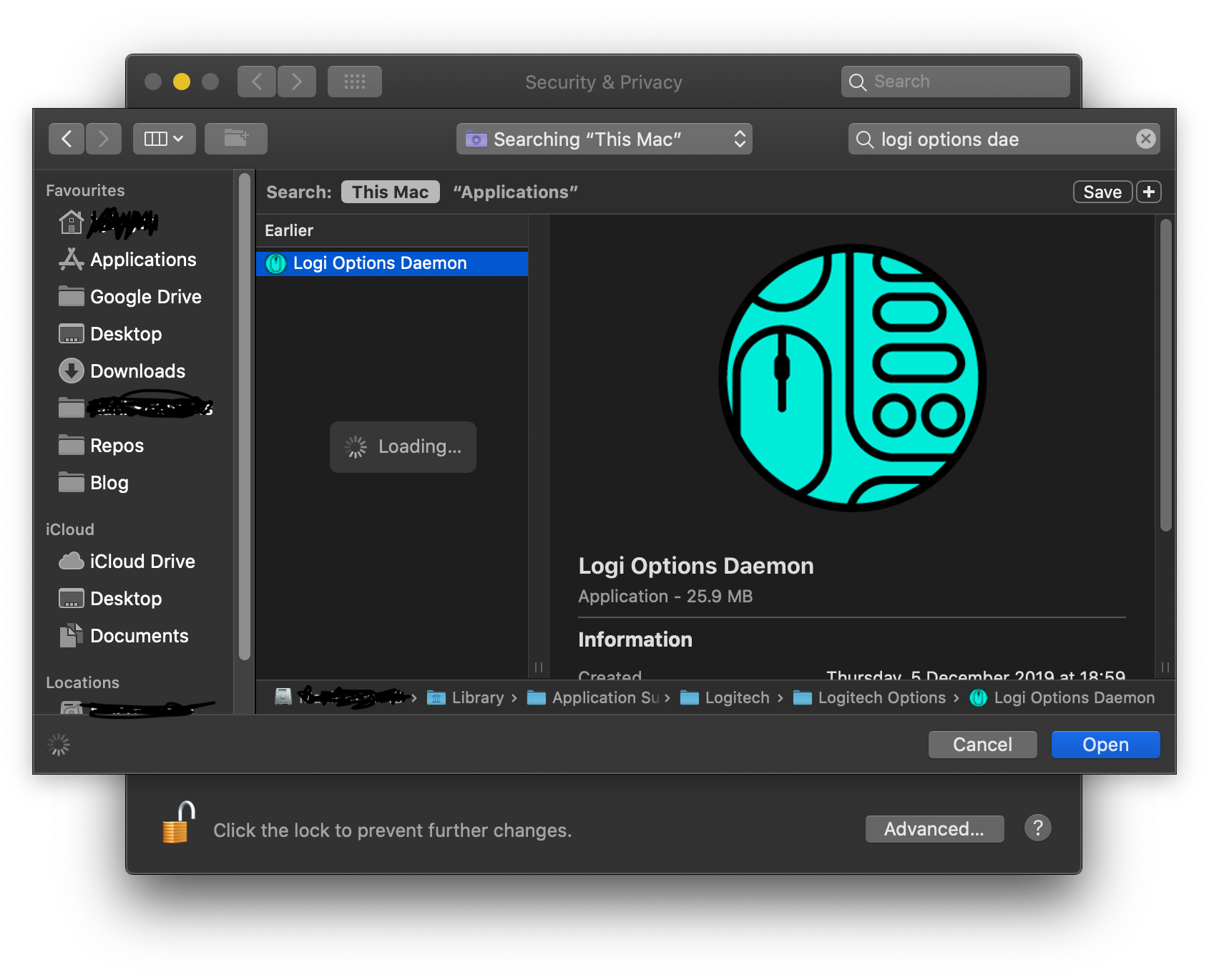 That should solve it, even with the annoying "restart" bit. Here's the final screen:
Let me know in the comments if you find a better way!