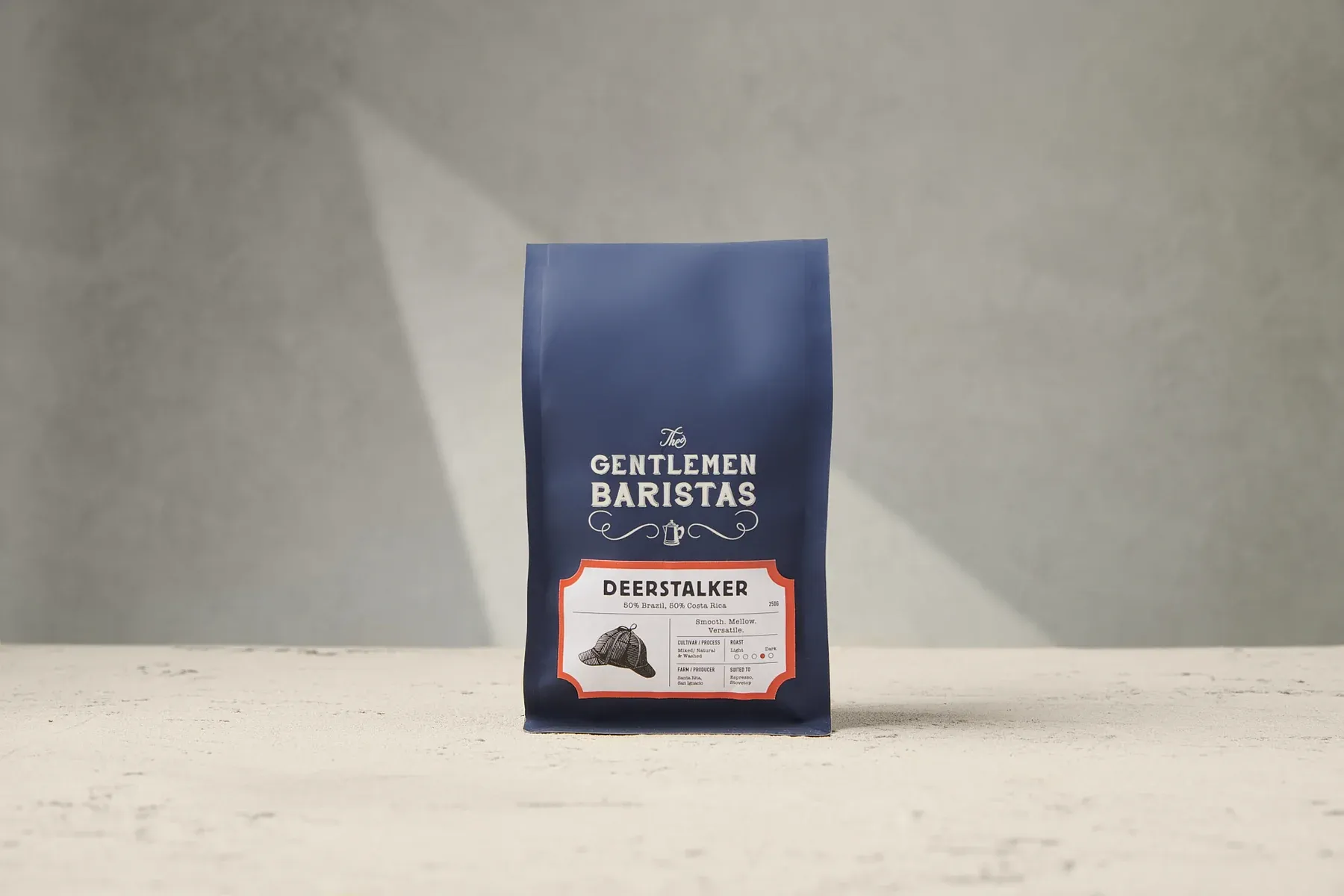 When I was visiting The Novotel Hammersmith for the second round of the Turkish General Election, I looked up some coffee shops on the map to see if I can refuel for the return journey home. I noticed that The Gentlemen Baristas were just around the corner, and I dropped by to pick up something to eat and a cup of Americano.
The store was quiet enough, so I had the chance to chat with the nice barista, who kindly explained to me the beans and suggested the Deerstalker blend to me when I asked for a dark roast suggestion. It was a blend of 50% Brazil and 50% Colombia, which intrigued me. The barista also had the same coffee machine that I have (Sage Barista Pro) and she gave me a recipe to try at home.
I liked the coffee and the taste of apple so much that I quickly went through the pack I picked up. I haven't ordered it again or visited another store to get another one, but I intend to drop by their Borough Market store the next time I'm near London Bridge.
Here's the recipe that I used to make this work (based on the barista's suggestion):
Coffee: 19g
Grind: 10 (inner burr at 4)
Out: 40g
Time: 28s
Water: 180ml
I wouldn't give it too much of a high score, but I'd gladly part ways with a 7.5/10. Happy to try this with more coffee and improve on the score!