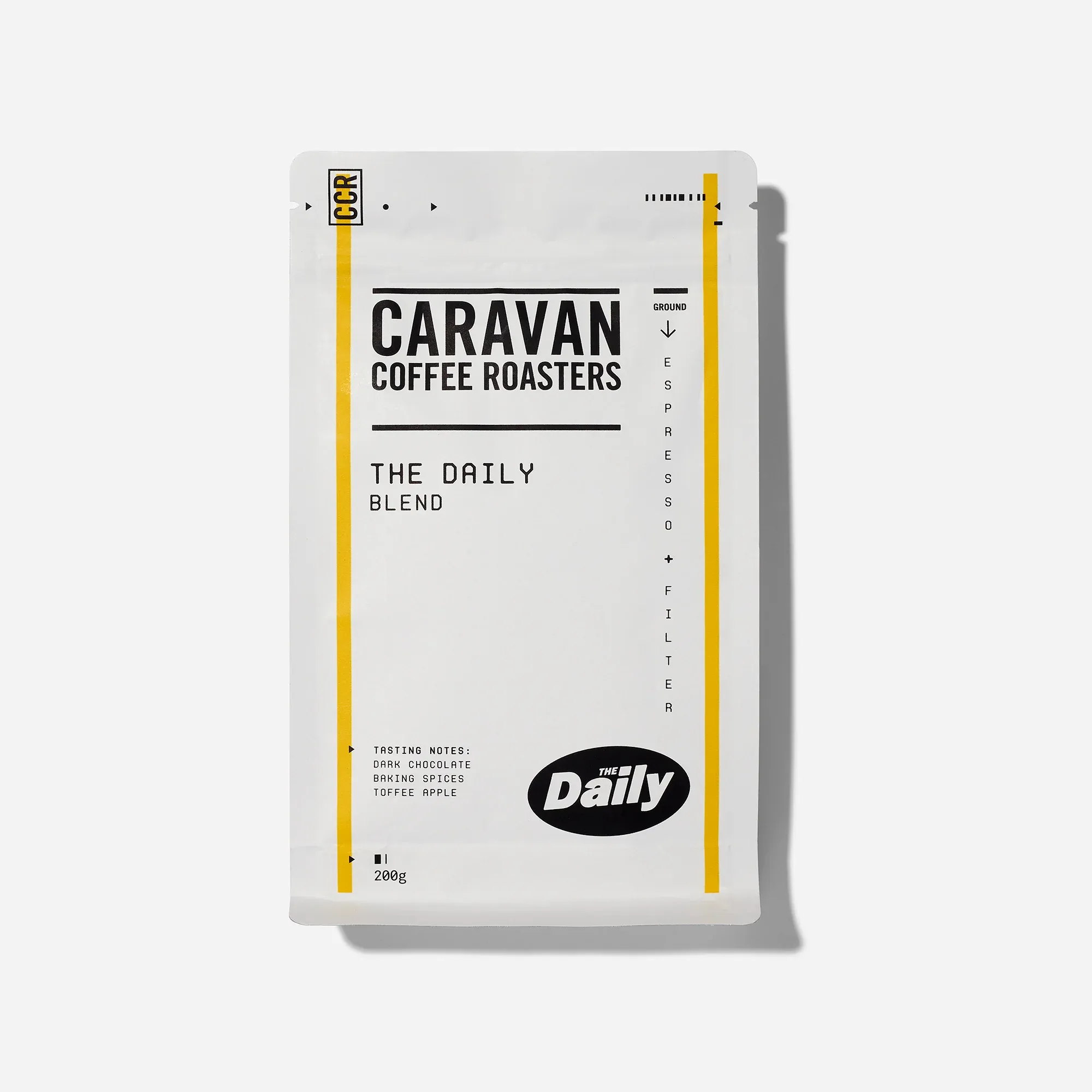 A few weeks ago, I got behind the wheel and went to visit the area of Brick Lane to shop for some coffee. I stumbled upon the Holy Shot Coffee shop, which was making coffee using Caravan Coffee Roasters' beans. I wanted to try their The Daily Blend beans, so went in to pick up a bag.
By the way, whenever I go into a shop to pick up some beans, I also get a cup of americano to establish a taste baseline for me to aim for when I'm making my own coffee at home. It mostly proves to be a good idea, but with some beans, I wish I first tried the coffee the shop makes before I bought the beans (looking at you, Hermanos).
I liked the toffee apple taste, and I did manage to get very close to the coffee shop experience at home with the beans I got. I have to say, it may not be the best coffee I tasted, but it's easy to get a very consistent taste cup after cup with the beans.
Here's my americano recipe with the beans:
Coffee: 19g
Grind: 9 (inner burr at 4)
Out: 45g
Time: 28-35s
Water: 180ml
In terms of score, I would give a good 8/10 for the coffee. I'm certainly looking forward to trying it once more!